---
Now start making your look more attractive even in this rainy and hot summer season with this trendy Windproof Pocket Sized Capsule Umbrella. 
 Features :
✅ CAPSULE STYLE- The unique and capsule style painted on the inner side of the umbrella, which is standing out and will always cheer you up in those rainy days or any dismal time.Also, the creative and fashionable pattern makes you conspicuous.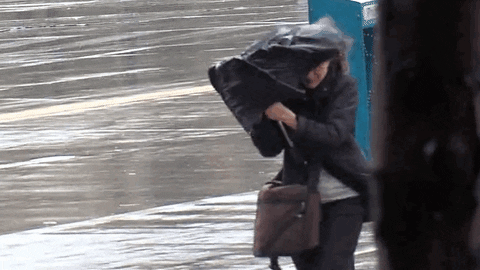 ✅ QUICK DRYING DESIGN: Water resistant rain umbrella will keep you dry, and moisture wicking material will also dry fast when you're back under cover.

✅ UV PROTECTION-The high-tech coating and 0% light transmittance design prevent 95% of UV, which makes your sexy and healthy skin fall in love with it, too.
✅ FAST OPEN AND CLOSE- Open/Close function allows you to operate the umbrella in few second with hand. No more waiting for your umbrella to open or close while you get soaked by the rain!
✅ DISCLAIMER: This capsule umbrella is a bit fragile in nature and is comparatively small in size & hence it is not suitable for all shapes and sizes of people.
Advantages :
✅ This umbrella is a perfect combination of portability, protection and durability. This cool umbrella is mini size, including the waterproof case. Besides, compact design can easily be store in your bag or pocket .
✅ The mini umbrella comes with a stylish waterproof case that is just over inche long. After you've used the umbrella then give it a shake, pop it in the case, and then you can throw it into your bag or car without water getting everywhere .
✅ There is high-tech nano polymer compound in the outermost coating layer. Its excellent water-repellency helps you shake most water off and put it back to your purse easily after use. In addition, the layer prevents 95% of the uv. Excellent heat insulation effect ensures you every safe traveling in hot weather.
✅ Flexible fiberglass and 6-rib of aluminum alloy design, frosted rubberized handle and a wrist strap for easy carrying and control in windy conditions, this brings you a lasting sense of grip.
Package included:

✅ 1 x Mini Umbrella
✅ 1 x Cute Umbrella Case

I am satisfied with all the services they offer. Helped me with all the aspects. I haven't expected kind of help they provided me in just Rs.8999. I paid them and started dropshipping on 9th Feb 2021, they gave me some products to test and I was surprised by the sales coming from day 1.It was new for me. Work cycle is so simple and straightforward. They make it so easy to dropship. I really appreciate Team's help with my dropshipping business.


I've Spent 100s of rupees on testing different suppliers and dropshipping companies. But CDesk Dropship is best so far.
Products, Support, Services everything is top-notch.
I'll Really recommend new dropshippers to take consultation from these guys.