---
Always Make Your Shoes Wet And Dirty During Rainy Days
Waterproof Shoes Covers Can Solve Your Problem .. !!
These shoe covers are engineered with water-resistant material to protect your beloved shoes from rain, slush, and snow.
It perfectly protects the shoes from getting wet. Prevent children and old people at home from getting cold on rainy days. Your family will need it
For various scenarios : These silicone shoe covers can be used in rainy days, gardening, travel, cleaning, and pet cleaning. Suitable for all kinds of scenes to protect shoes from rain and mud. Reduce the tedious work of washing shoes !! 
Features:
✅ Anti-Slip Sole : Made of 100% premium non-toxic silicone rubber. It is also equipped with anti-slip sole to prevents slipping.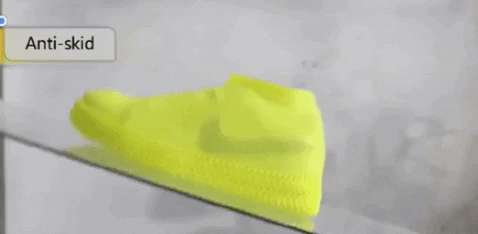 ✅ Waterproof : Avoid soppy shoes and wet foot in rainy, slush, and snow days.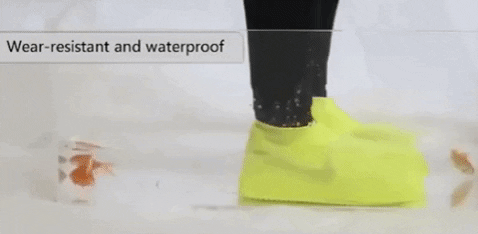 ✅ Portable : Simply fold the shoe covers and store it in your bag or pocket. Easy to carry our shoe covers with its elastic design.
✅ Stylish : These silicone shoe covers were made in great fashion, especially not hiding your sneakers design its see-through material.
✅ Durable & Reusable : Our silicone show covers are reusable and can be comfortably worn for up to 2000 times.
Specifications :
✅ Material : Silicone Rubber
✅ Reusability : Yes
Package Included:
✅ 1 x Waterproof Silicone Shoe Cover


I am satisfied with all the services they offer. Helped me with all the aspects. I haven't expected kind of help they provided me in just Rs.8999. I paid them and started dropshipping on 9th Feb 2021, they gave me some products to test and I was surprised by the sales coming from day 1.It was new for me. Work cycle is so simple and straightforward. They make it so easy to dropship. I really appreciate Team's help with my dropshipping business.


I've Spent 100s of rupees on testing different suppliers and dropshipping companies. But CDesk Dropship is best so far.
Products, Support, Services everything is top-notch.
I'll Really recommend new dropshippers to take consultation from these guys.