Now you can save space on your sink, while avoiding bacteria from unprotected brushes!
This special bundle allows you to practice perfect dental hygiene and save space on your at the same time. No more mess, wasted toothpaste, or disagreements about whether to squeeze the tube from the top or bottom.
This dispenser allows you to quickly, easily and neatly dispense just the right amount of toothpaste directly onto your brush.
Features:
✅ 3M Sticker: More stably for automatic toothpaste dispenser to wall mount on the wall with double-sided adhesive.
✅ Dustproof Toothbrush with Cover: Just press to paste automatic toothpaste dispenser and toothbrush holder, which protects toothbrush from being contaminated on wall mounted,clean and hygienic to use toothbrush.
✅ Automatic and Convenience: Hands free to squeeze toothpaste with automatic toothpaste dispenser, never less, never more, get your suitable wall amount toothpaste.
✅ Detachable and Easy to Clean: Easily dispenser toothpaste, and can be easily detachable to clean, no concerning about untidy or being polluted after using a long time.
✅ Holder enough for Whole Family: It can holds up to 5 adult & children's toothbrushes in order, perfect for shower and bathroom use.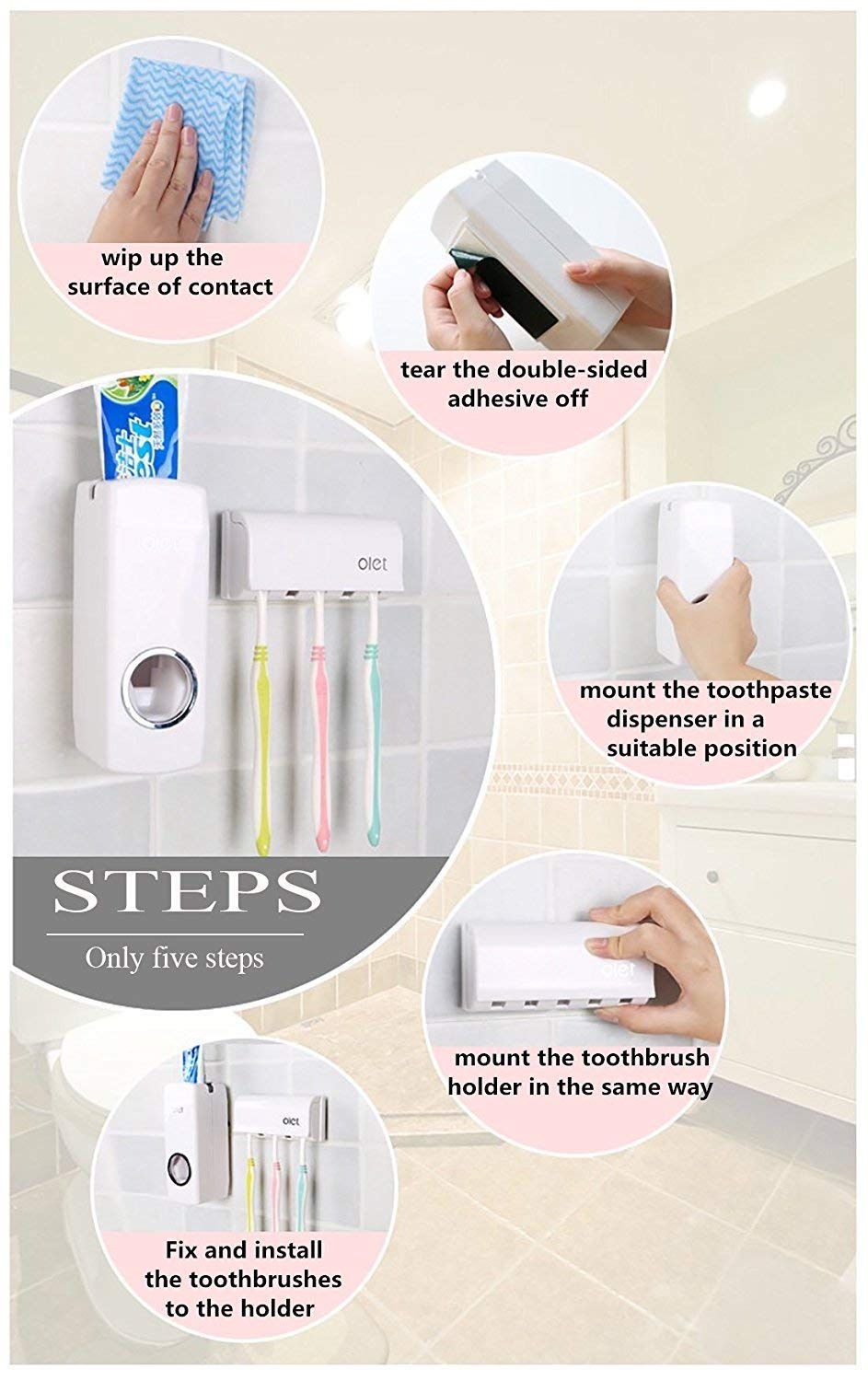 Package Included:
✅ 1 x Automatic Toothpaste Dispenser
✅ 1 x Free Brush Holder Set