---
KEEP YOUR FLOORS CLEAN AND FRESH!

🤩
Cleaning Mops have been a revolution to the society. It enables home-maker or cleaning staff to clean the floors with ease whether it's home, office or other institutions.
With time, improvements are introduced to increase the quality and functionalities of the product. Further to this, Floor Cleaning Mop' with Spray facility and 360-degree mop rotation for full floor coverage.
This 4-piece floor cleaning mop comes in beautiful green color and made from quality aluminum and microfiber. The 4 parts – Mop pole, Microfiber pad, Mop head and water storage tanks are easy to assemble and use.
This mop is an essential tool for every home!
Product Features:
Quality Material:

 

This Floor Cleaning Mop is made from good quality aluminum pole and microfiber mop pad which attracts dirt, dust, hair. The material used makes the complete set light weight, and henceforth easy to use by everyone on daily basis.
360-degree Floor Cleaning: It has a 360-degree rotating mop frame, which moves with ease in all the corners of the floor, without stucking anywhere; giving full floor coverage.
Safe for all Floor Types:

 

The microfiber mob can be helpful in cleaning all floor types – hardwood, vinyl, tile, laminate and more. It attracts the dust particle due to microfibers and cleans the floor like magic. You may add normal or soapy water in the liquid bottle for more effectiveness.
Easy to Assemble:

 

Align the mop head with the microfiber padTrack and place the connector of mop head to hold the main body. Give a downward pressure to fix them. Now, place the pole into the main body of mop head. Connect one of the pole into the connector of another onePress the handle of the spray bottle to check if the water is sprinkling from it. It's ready to use now!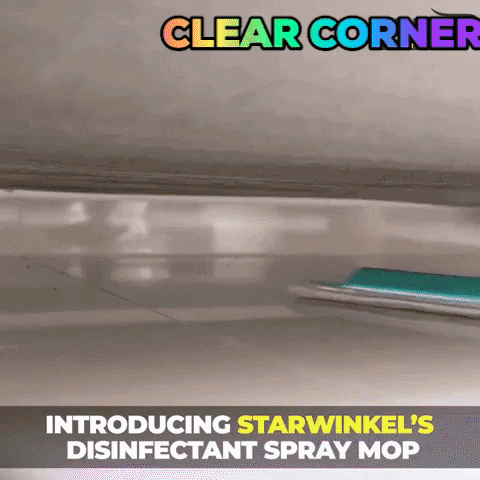 Why is this product a MUST HAVE?

An easy solution to disinfect your home on a regular basis.
Washable pads make it reusable and help keep it clean.
Avoid the tedious work of pulling around buckets.
Saves time & effort.
Easy to use for all age groups.
Easily reaches hard to reach areas, edges & corners for home
No more backaches.
Suitable for use on any flooring, whether it's got ceramic, vinyl or even concrete.
How to use?
Step 1:

 

Unscrew cap and fill water.
Step 2:

 

Pour liquid disinfectant.
Step 3:

 

Turn the bottle upside down and press down firmly to snap into place.
Step 4:

 

Pump the trigger a few times to spray the disinfectant.
Step 5:

 

After use, simply remove washable microfibre pad for cleaning
PACKAGE INCLUDES:
Included Components:

I am satisfied with all the services they offer. Helped me with all the aspects. I haven't expected kind of help they provided me in just Rs.8999. I paid them and started dropshipping on 9th Feb 2021, they gave me some products to test and I was surprised by the sales coming from day 1.It was new for me. Work cycle is so simple and straightforward. They make it so easy to dropship. I really appreciate Team's help with my dropshipping business.


I've Spent 100s of rupees on testing different suppliers and dropshipping companies. But CDesk Dropship is best so far.
Products, Support, Services everything is top-notch.
I'll Really recommend new dropshippers to take consultation from these guys.