---
Mosquitoes are always annoying in summer.

The  mosquito killer trap lamp can perfectly kill mosquitoes and other flying bugs to get rid of mosquitoes fast without sticky, messy poisons or sprays.
Just 4 steps : 
Step 1 : turn on the killer
Step 2 : light temptation
Step 3 : air fan suction
Step 4 : stuck in trap
you will stay away from mosquito disturbing!
FEATURES:
✅ ABS material is environmental, safe and durable.
✅ LED light with 360-400nm purple light can attract mosquitoes or other insects easily.
✅ Low voltage is power-saving and safe to use.
✅ Light-controlled sensor will be auto off at dawn and on at dusk.
✅ Mute fan provides a nearly silent sleeping environment to ensure you can sleep well.
✅ Powerful airflow of fan can make vortex to kill mosquitoes safely and easily by air drying and dehydration.
✅ Straight air flue can pull powerful airflow fast.
✅ 360 DEGREES SUCTION FAN — Mosquitoes flying at close proximity from any direction will be sucked into the insect trapper with the built in streamlined fan's suction power, very effectively.
✅ Cable with USB interface can be charged easily by tablet, power bank or phone charger with 5V / 1-2A output.
✅ 3 modes are available for adjusting the wind strength as you need.
✅ Mosquitoes mesh box can prevent mosquitoes from escaping to kill them effectively, which is easy to open for easy cleaning.
HOW DOES IT WORK?
Our Mosquito Trap is equipped with LED Bionic Violet Wave that is strong enough to attract bugs, a high powered suction fan to pull them into the trap and an anti-escape box for effective bug elimination.
With a widely compatible USB power cable, you can plug in the lamp almost anywhere conveniently.
NOTES:
✅ Please place it 0.8-1.2m above in the dark and closed place for better effect.
✅ Please use this item several hours before sleep at night with other strong light sources off for it work better at night and shut doors and windows.
✅ Please keep it away from water or other liquid to avoid electric shock or causing a fire, and use it on a dry, stable, flat and horizontal surface.
✅ Please clean the storage box frequently to avoid blocking air inlet or outlet.
✅ Please avoid the airflow of air conditioner or fan to blow over this item directly
SPECIFICATIONS:
✅ Rated Power: 5W
✅ Output: 5V / 1A
✅ Light Source: 360-400nm
✅ Applicable Area: ≤60㎡ (Indoor)
✅ Size: 13.5 * 13.5 * 22cm / 5.3 * 5.3 * 9inch
✅ Type: Insect Zapper  
Package Include:
✅ 1 x Mosquito Killer Lamp
✅ 1 x USB Cable
✅ 1 x User manual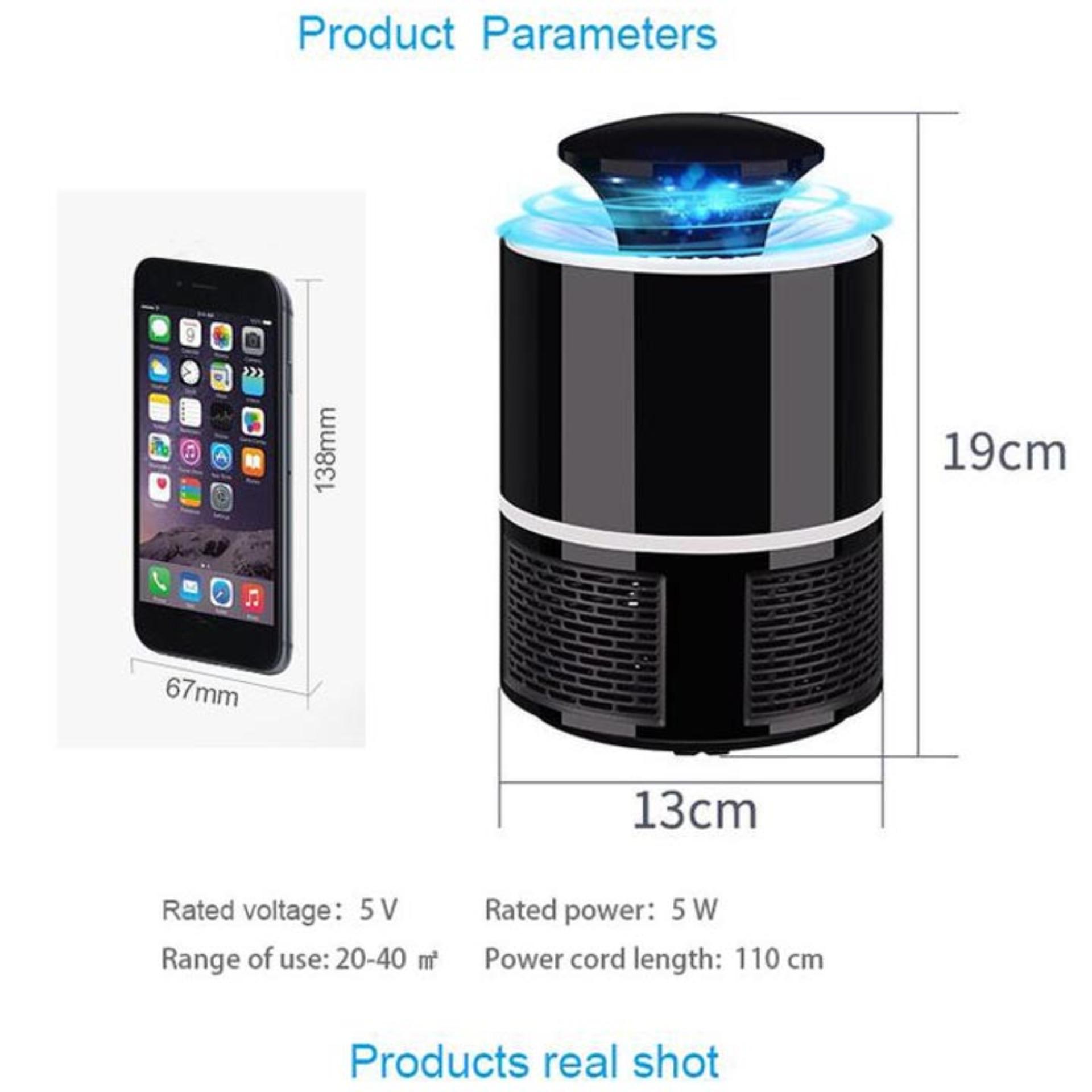 I am satisfied with all the services they offer. Helped me with all the aspects. I haven't expected kind of help they provided me in just Rs.8999. I paid them and started dropshipping on 9th Feb 2021, they gave me some products to test and I was surprised by the sales coming from day 1.It was new for me. Work cycle is so simple and straightforward. They make it so easy to dropship. I really appreciate Team's help with my dropshipping business.


I've Spent 100s of rupees on testing different suppliers and dropshipping companies. But CDesk Dropship is best so far.
Products, Support, Services everything is top-notch.
I'll Really recommend new dropshippers to take consultation from these guys.